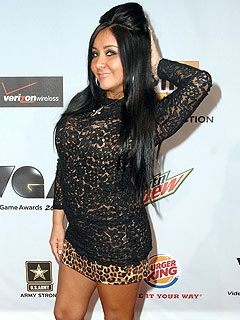 So how does one get a tax break in Jersey?
If you are one of
those who think that America's tax system is designed to be gamed by the large at the expense of the small
, here is one more example. This one is from the State of New Jersey, where over the objections of the slovenly Governor, Chris Christie, the production company that makes the Jersey Shore was awarded a $420,000 tax credit.
Ya know for doing their part to stimulate the economy and all.
It is not like Christie is
a teaching firing disaster
who is part of process that redirects monies from students and schools to Snooki and the Situation.
Read more
here
.